Reliable and Quality HVAC Service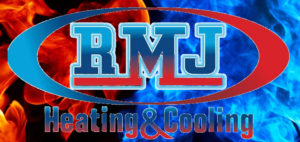 RMJ Heating & Cooling, is dedicated at providing only the best for your heating and cooling needs here in El Paso and surrounding areas. From repairs to installations, RMJ has been providing the same professionalism to every customer it helps. If you're HVAC unit has issues, we aim to get your air conditioning going as soon as possible. We specialize in refrigerated air installations and conversions, so you know that you're dealing with the best company in El Paso TX.
We don't just offer our services to residential owners, we also cater to the commercial industries. So if you're looking at building or moving in to a new office, then RMJ Heating & Cooling will make your move a great experience. Our team of certified professionals will always be there to answer any questions and take care of any issues you might have. We don't leave your property until you are satisfied.
If you're looking to get your air conditioner repaired or installed, then RMJ Heating and Cooling is your only choice.We are skilled, bonded and licensed in the state of Texas, so you don't have to worry about dealing with a fly by night company. Call us today and let us give you a FREE estimate on your Heating and Cooling needs.
If you require a heating system repair solution, such as your furnace, we've got you covered. We are a reliable company that is skilled and licensed in COOLING AND HEATING repair services in the state of TX. RMJ is bonded and insured, offering our clients the peace of mind they deserve.