Tips for Hiring a Reliable HVAC Company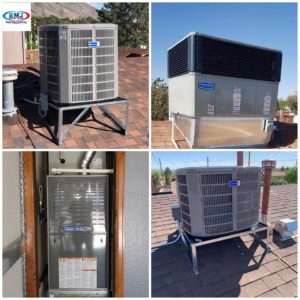 Your heating, ventilation and air (HVAC) system is one of the most useful and expensive appliances in your home. It's therefore important to do everything you can to keep it functioning properly and efficiently. It may be easier for you to change the filters and check the thermostats, but you it's wise to hire a reliable, professional specialist when it comes to repairing or diagnosing your system. However, with so many HAVC repair companies out there, finding the right one may prove challenging, especially if you have moved to a new residence. To help you find a professional technician, here are some factors to consider.
1. Appropriate Credentials
Before hiring any AC repair company, it's important to ask for a proof of the right credentials. For instance, every service provider is required to have a license, so it will be wise to ensure that your prospective specialist has proper credentials. Make sure the technician has been tested and trained to install, replace and repair different types of HVAC units in accordance with building codes of your state before you make a decision. Additionally, ensure that the company is appropriately insured so that both you and the technicians will be fully protected in the event that a damage or injury occurs.
2. Ask For Recommendations
Asking for recommendations from family, friends, or co-workers can also help you find a trusted ac company for your needs. Contractors who are trusted and hired by your closest family member or friend come with immediate credibility. You should therefore consider hiring them after conducting additional research about their experience and qualifications.
3. Sufficient Experience
HVAC units used for commercial purposes are quite different from those used for residential purposes. This is one of the reasons the technician should be well trained and experienced in commercial and residential AC replacement, repair and maintenance. Try to find out their experience in the industry and determine how many years they have been in business. It's important to ensure that the technician who is going to work on your system has sufficient experience.
4. Check Customer Reviews
These days, it's easier to know what other people, especially customers are saying regarding a particular company. With a lot of information on the internet, you'll be able to find various customer reviews that can help you find a responsive and reliable company for your HVAC, installation, repair or maintenance. You can also check customer feedback in their website for more insights about their services.
5. The Cost of Service
Different contractors charge differently for their services and this is one of the things you should always be aware of when looking for good AC technician. Before signing the contract with your prospective contractor, try to compare different quotes from different bidders and choose the most suitable one that's within your budget.
6. 24/7 Emergency Services
It can be annoying to have a broken HVAC unit and there is no one available to check it. However, if you consider hiring a company that operates around the clock, you'll definitely have someone that you can rely on when you need emergency services at any time of the day or night.
Conclusively, you should hire an HVAC company who you can trust. When properly maintained, a quality AC unit can ideally last up-to 20 years, so you will want a reliable specialist who can make necessary repairs and accurately assess your system, hence extending its life.